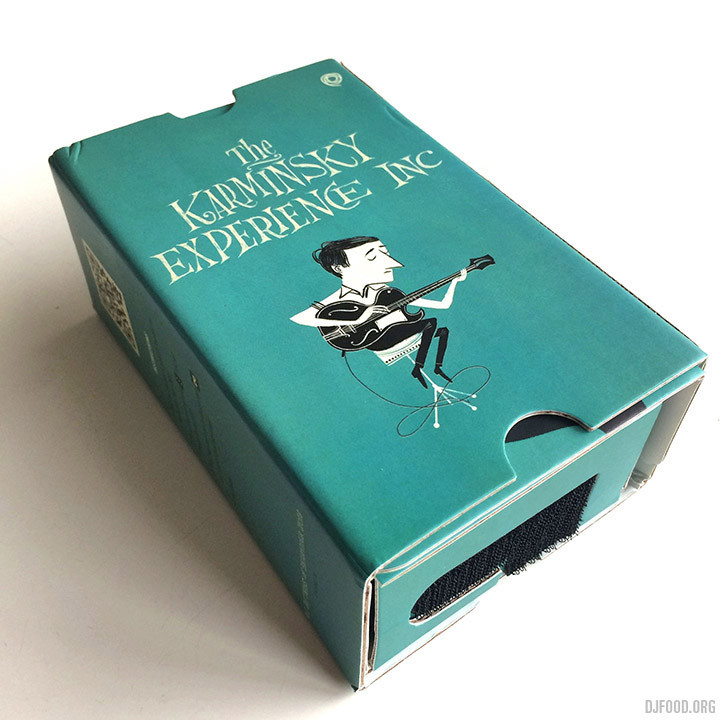 We're really excited to be hosting The Karminsky Experience Inc. for a DJ set at Further on Sept 15th but got even more excited when they revealed that they'd be giving away some of these VR viewers to punters at the gig too. This pair of Cardboard VR glasses, beautifully illustrated by Dry British, lets you view their new 360 degree film to go with 'See Inside' from their last LP, 'Beat' which they should also have copies of on sale. I'm told this will be the first time you'll be able to get your hands on these beauties but numbers will be limited.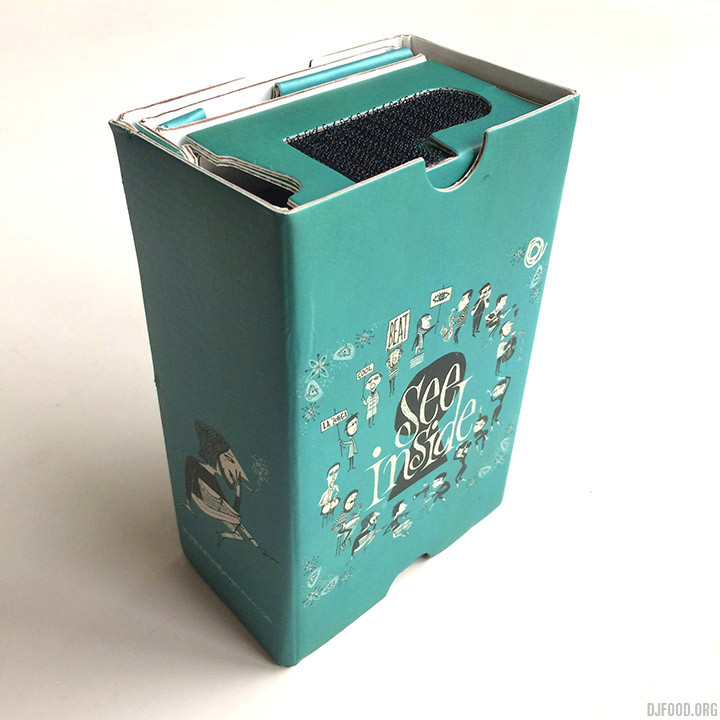 After extracting and assembling the glasses, you scan the QR code on the side with your phone or find the video on YouTube via the URL they provide – adjust the settings accordingly, press play and pop the phone into the viewer. From then on you're taken into a Karminsky world whilst the music plays and you look around. Obviously it's impossible to convey in writing, you really have to experience it first hand. Come along and maybe you can have a Karminsky Experience of your own.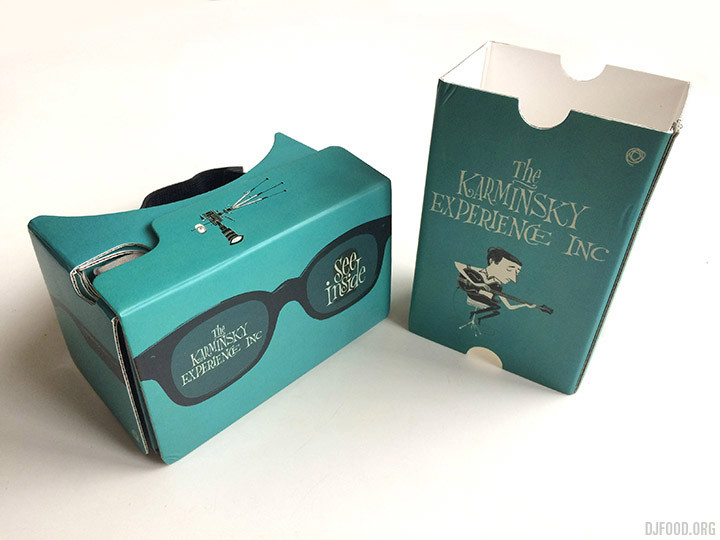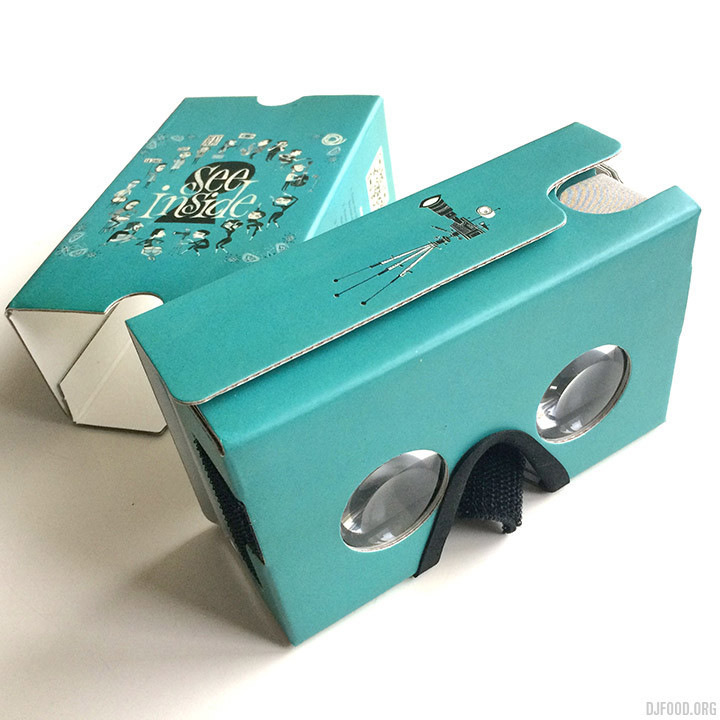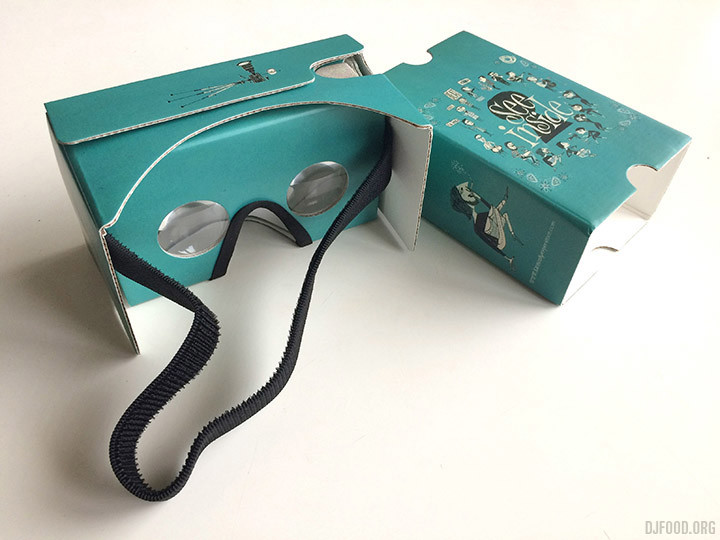 Tickets for Sept 15th w. The Karminsky's, Markey Funk (Delights), Pete WIlliams and myself are available here.