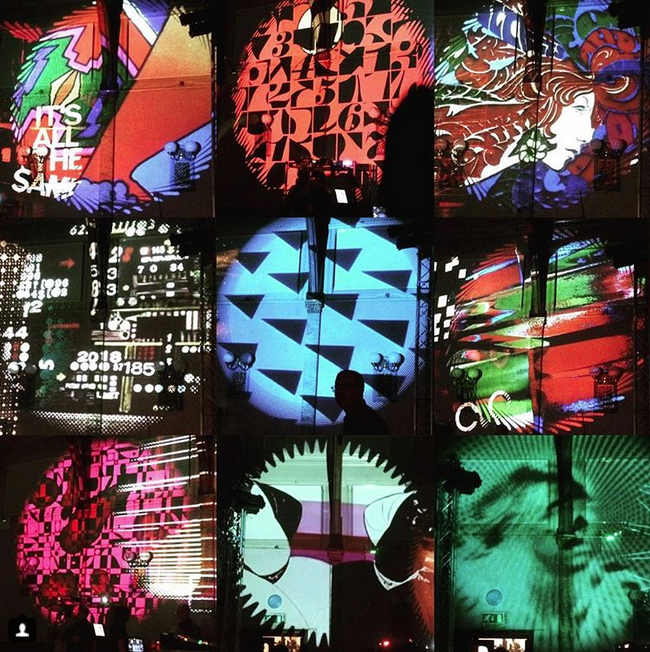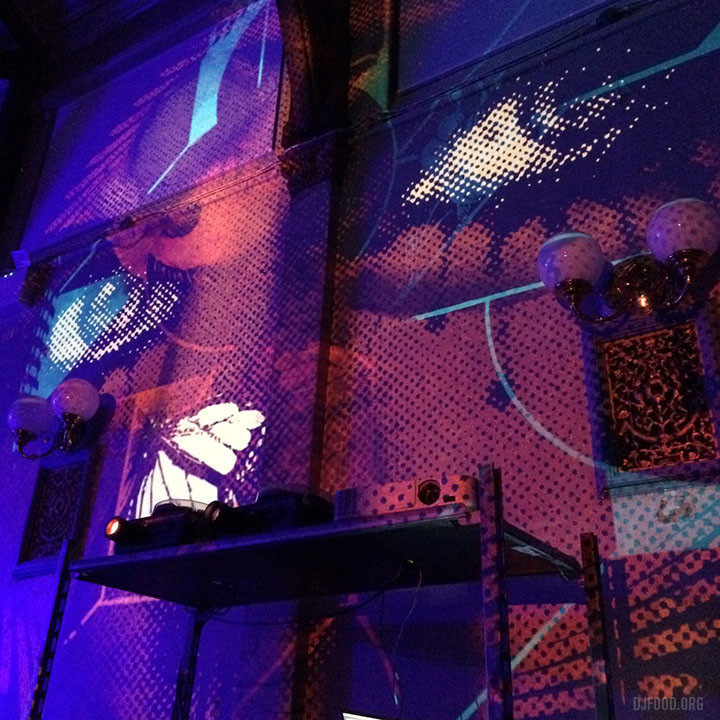 First posted October 2017 on djfood.org: top photo projection selection by PC, all others, Strictly Kev

Pete Williams and myself set up our Further environment in support of The Heliocentrics at the Synthesis festival at Stanley Halls in South Norwood at the end of September 2017. The group were utterly spellbinding with their vocalist tying everything together with an incredible vocal range somewhere between Roisin Murphy and Shirley Bassey. They played for two hours with visuals by Innerstrings and for a Thursday evening in deepest South London (nearly Croydon if we're honest) it was pretty mind blowing.
Following dates featured DJ Krush, Andrea Parker, Juice Aleem, Beak and more in a hugely ambitious three day event – all the brainchild of Rob Swain, owner of the Gamma Proforma label and the local Sector 25 bar/gallery. If you check out the streets of South Norwood now you'll see all sorts of new murals and paintings adorning walls and hoardings by international artists like Mode 2, Delta, Kofie 1, SheOne, O-Two, Will Barras and more.